Team
The HMR Architects team is an ensemble of skilled, knowledgeable, and keenly dedicated individuals who together provide highly regarded architectural services to their clients. Founding partner, Philetus H. Holt, and principals Robert W. Russell and Eric Holtermann, have fostered and attracted staff members who together maintain the ideals of the original firm while utilizing appropriate advances in the fields of architecture and technology. They take pride not only in their work but in the relationships they have built with their clients.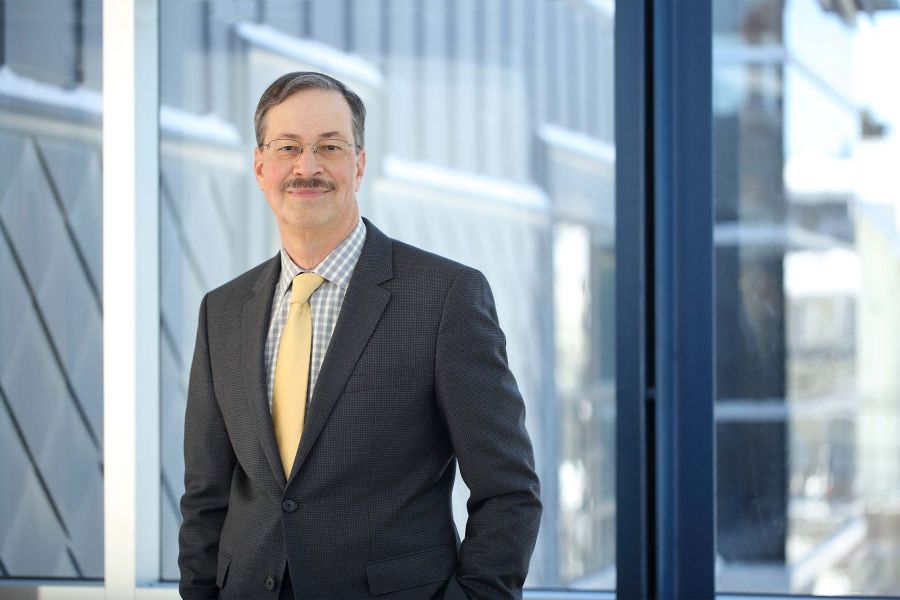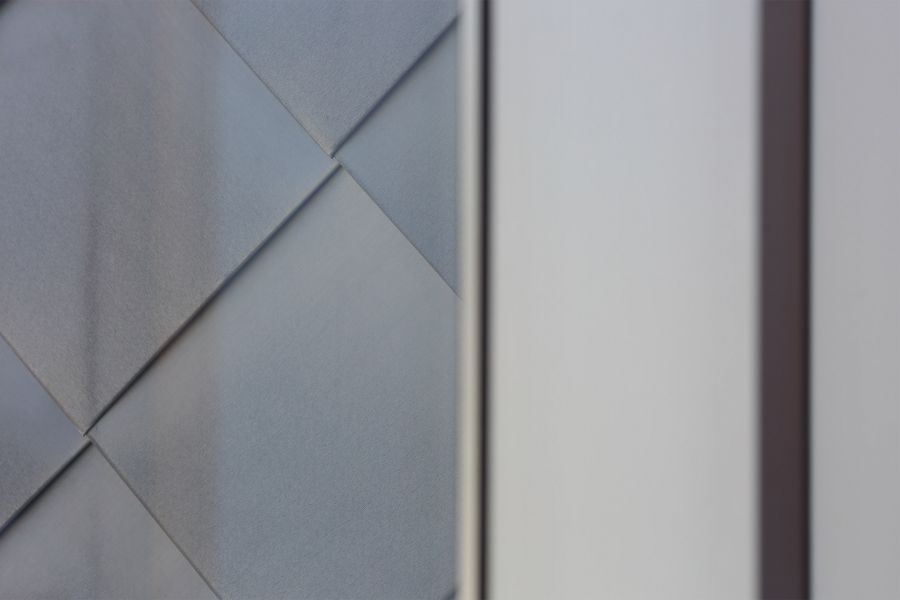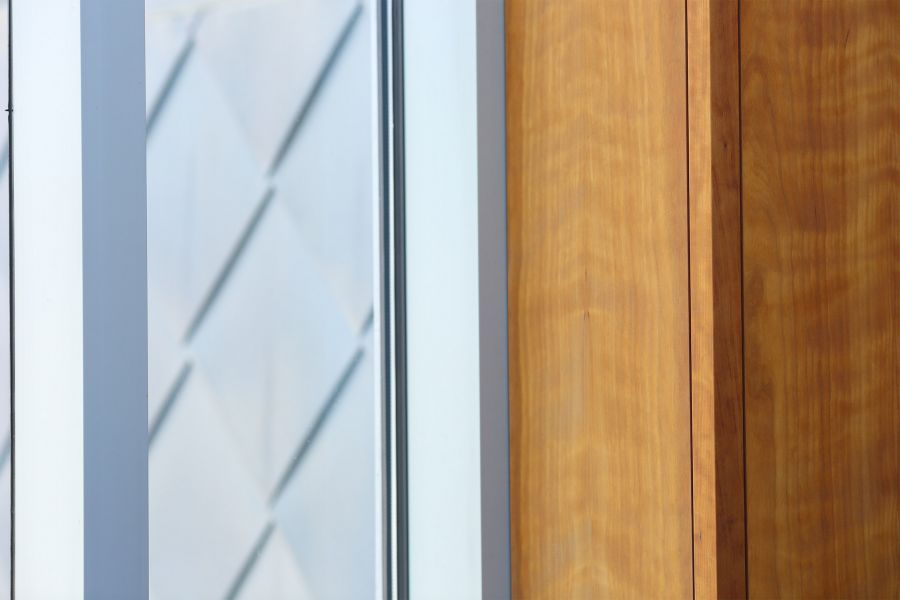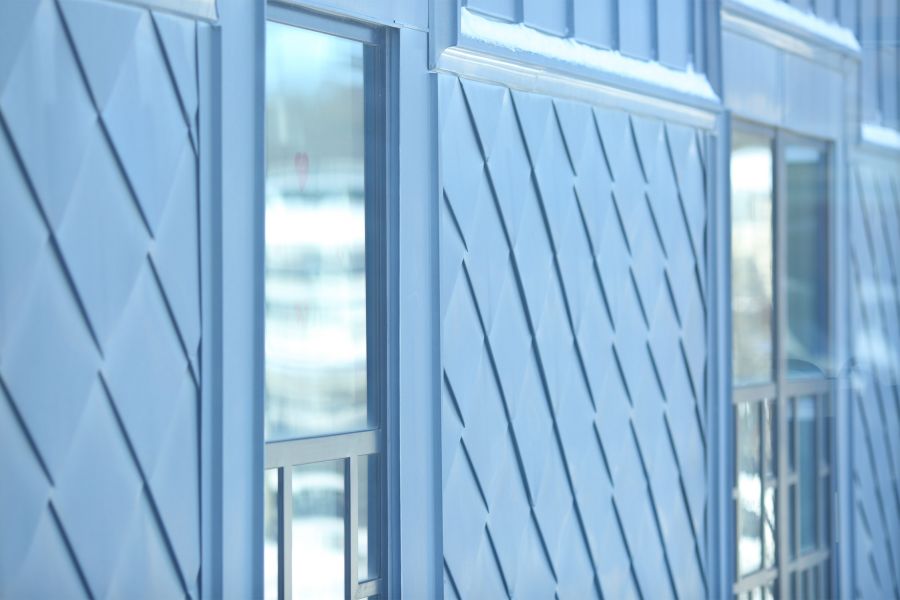 Robert W. Russell, AIA
Principal

Bob joined Holt & Morgan Architects in 1981 and became a Principal of HMR Architects in 1993. Over his 30 plus years of practice he has completed a wide variety of projects including libraries and civic and academic buildings. He enjoys working in a wide variety of architectural styles as appropriate to the surrounding built environment.
Bob's projects have won numerous awards, including citations from the New Jersey Historic Preservation Office. In 2007, his design for Additions to the Morristown & Morris Township Library earned the "Merit Award for Excellence in Architecture" from New Jersey's chapter of the American Institute of Architects and was subsequently included in New Jersey Monthly's list of most significant architectural projects of that decade.
For many years he has served on the board of Architects Housing and is a board founder of Millstone Basin Affiliate of Habitat for Humanity. In his spare time he enjoys working on carpentry projects, kayaking, and traveling.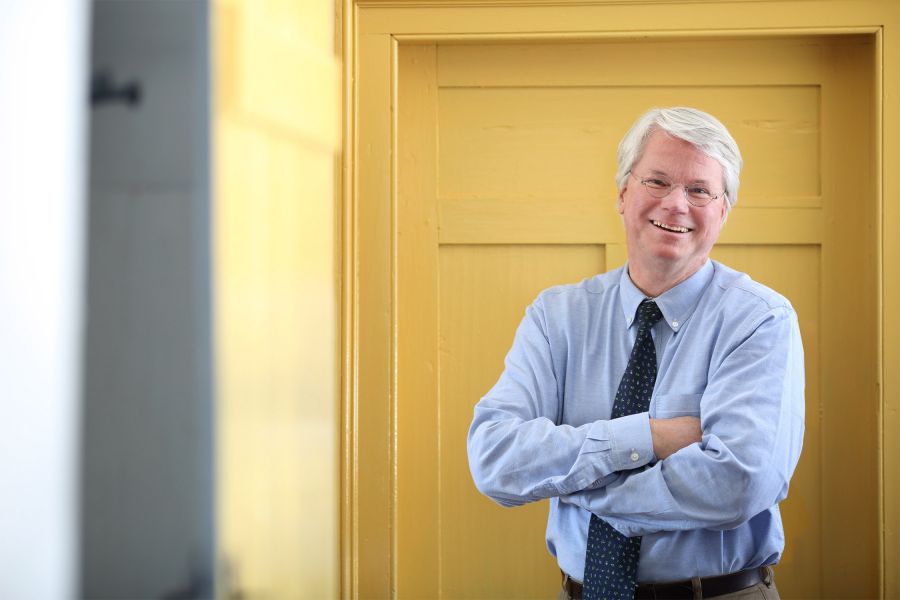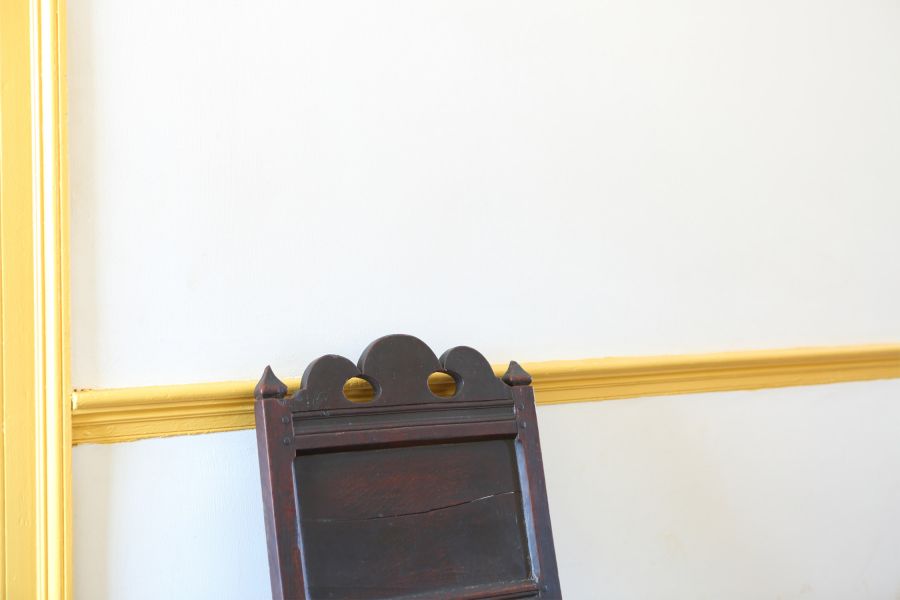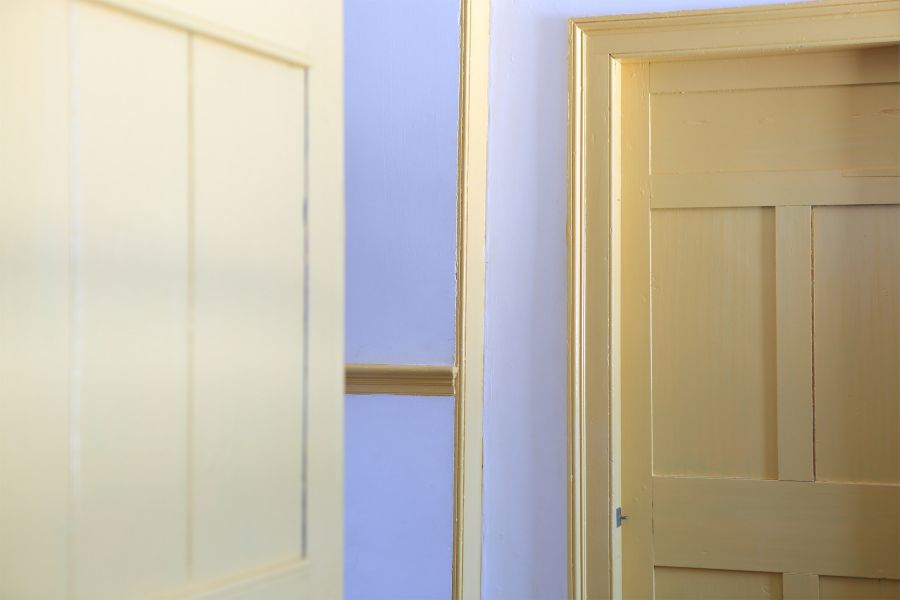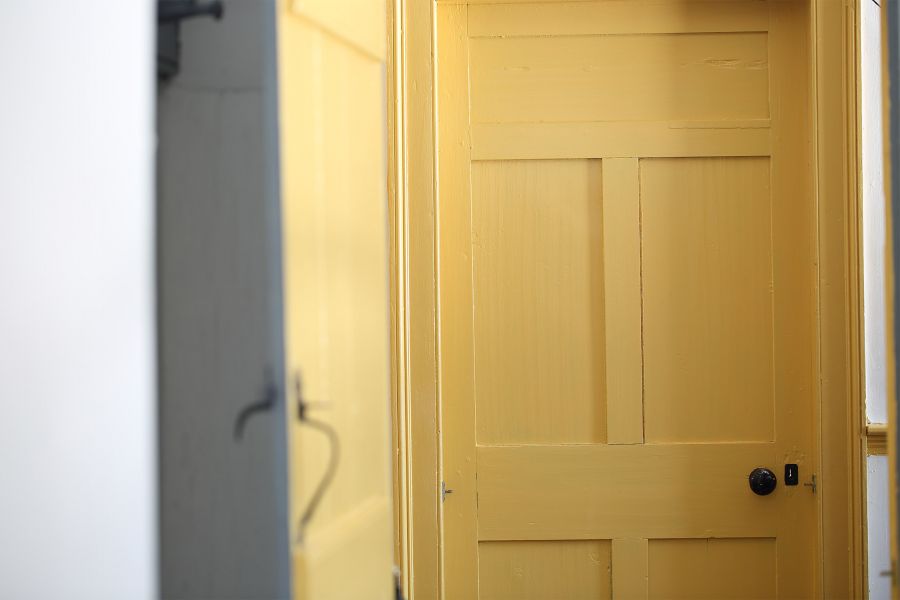 Eric J. Holtermann, AIA
Principal

Eric joined HMR Architects in 1999, and has been a Principal since 2003. Throughout his career, he has worked on both new and historic projects, with a particular interest in the appropriate use of old buildings and sensitive integration of new design in historic settings. Prior to joining HMR Architects, Eric was a Senior Associate at Platt Byard Dovell Architects in New York City, where his projects included the Cooper Union Foundation Building and the Chanel Building. At HMR, he has concentrated on municipal, institutional, and residential work, often within historic contexts. Recent projects include the Mount Tabor Historic District, South Orange Village Hall, Loew's Jersey Theatre in Jersey City, and new housing at the Institute for Advanced Study in Princeton.
While studying at the University of North Carolina, where he graduated with his Bachelor's and Bachelor in Architecture, Eric was awarded a travelling fellowship to study traditional Japanese architecture. Subsequently, in addition to his architectural pursuits, he travelled as an itinerant bicycle tour guide in China and Tibet, an experience that helped shape who he is and his practice today.
In 2011, Eric led a successful effort to draft a Historic Preservation Ordinance for the Borough of Pennington. He is currently Chair of the Pennington Historic Preservation Commission and also serves on the Board of the Historic Rockingham Association. Eric lives in an old house in Pennington with his wife, daughter, and too many dogs.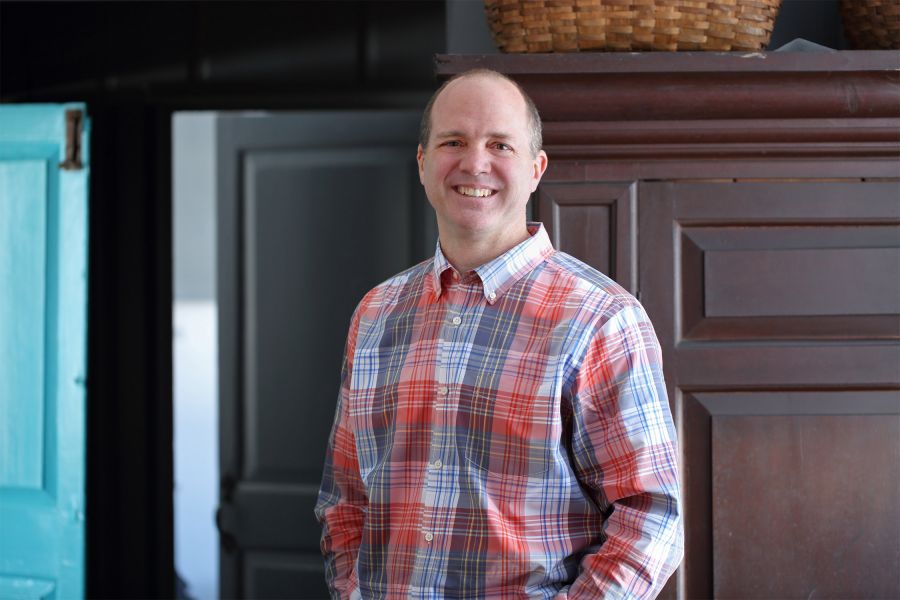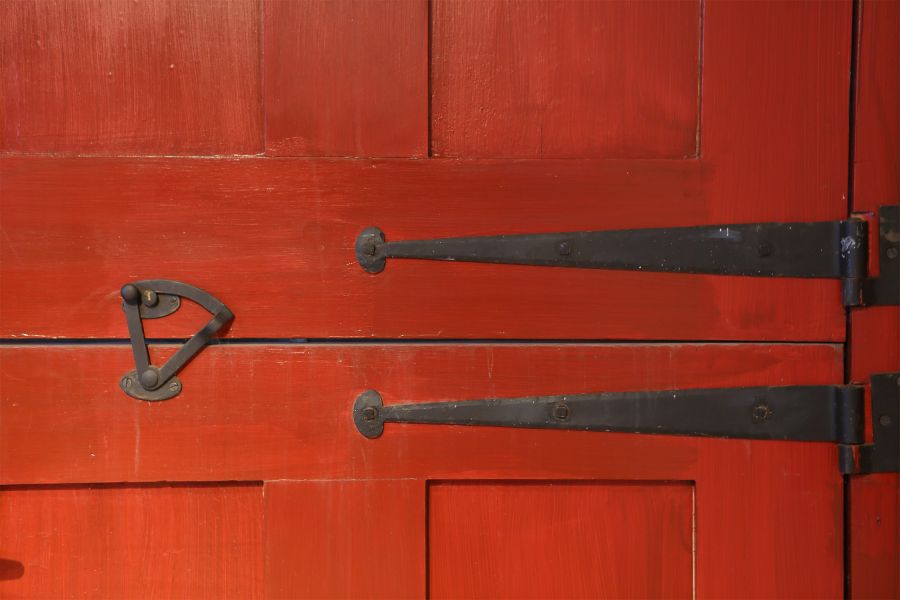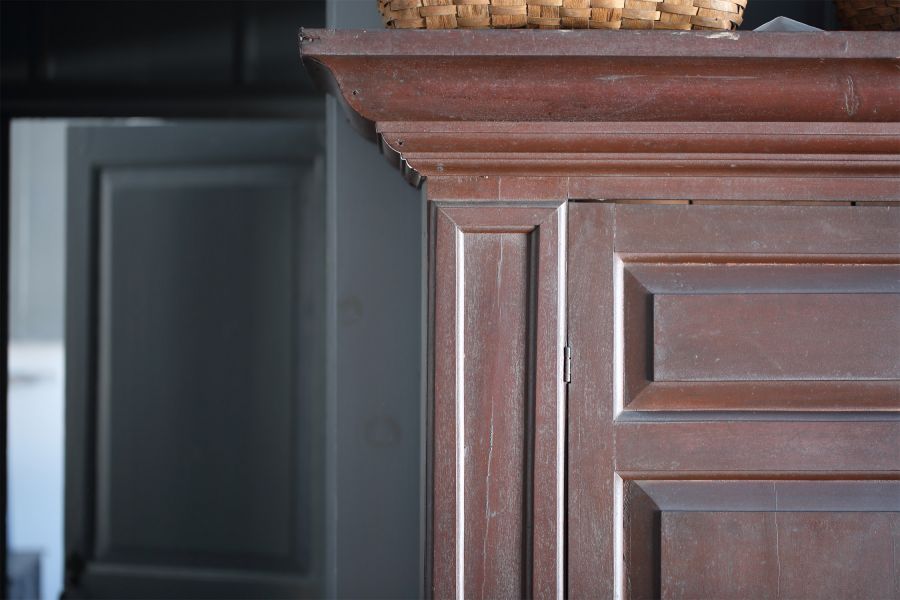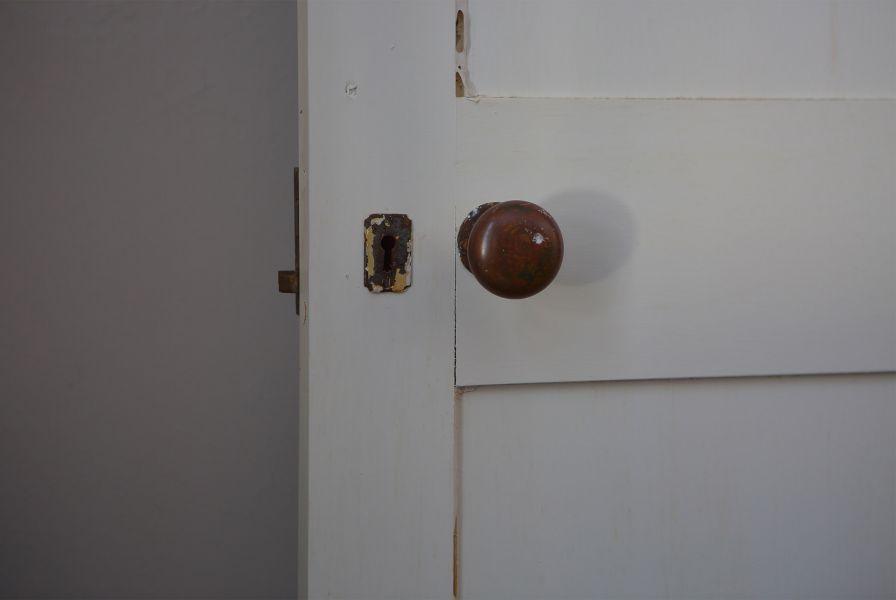 Kurt Leasure
Associate

Since joining HMR in 2008, Kurt has brought his extensive knowledge of historic building materials, and restoration techniques to the firm. He received a Master of Science in Historic Preservation from the University of Pennsylvania. Currently, he is working on the New Education Center at the National Historic Landmark home of Gustav Stickley, which will be a key new component in the operations at Craftsman Farms. Other projects Kurt is spearheading are the rehabilitation of the Van Dyke Farmhouse and the Onderdonk-Meuly House in Middlesex County, the Portico Restoration at Hoboken City Hall and the reconstruction of the Voorhees Dutch Barn at the Jacobus Vanderveer Site in Bedminster. Kurt continues to cultivate many repeat clients which is an indication of his consummate professionalism. Kurt was promoted to Associate in 2018. He lives in Carversville, Pennsylvania with his wife, Marnie, and two daughters, Anna (12) and May (10).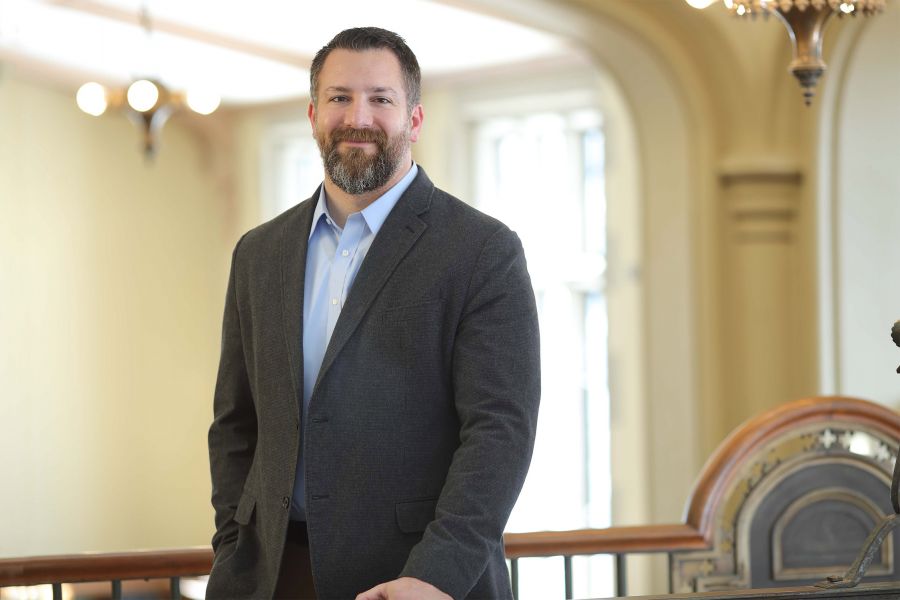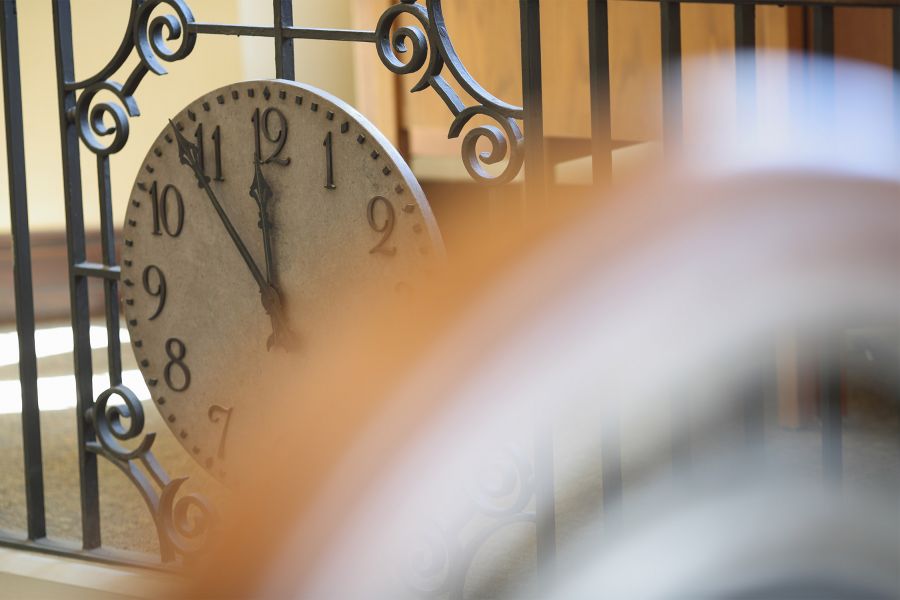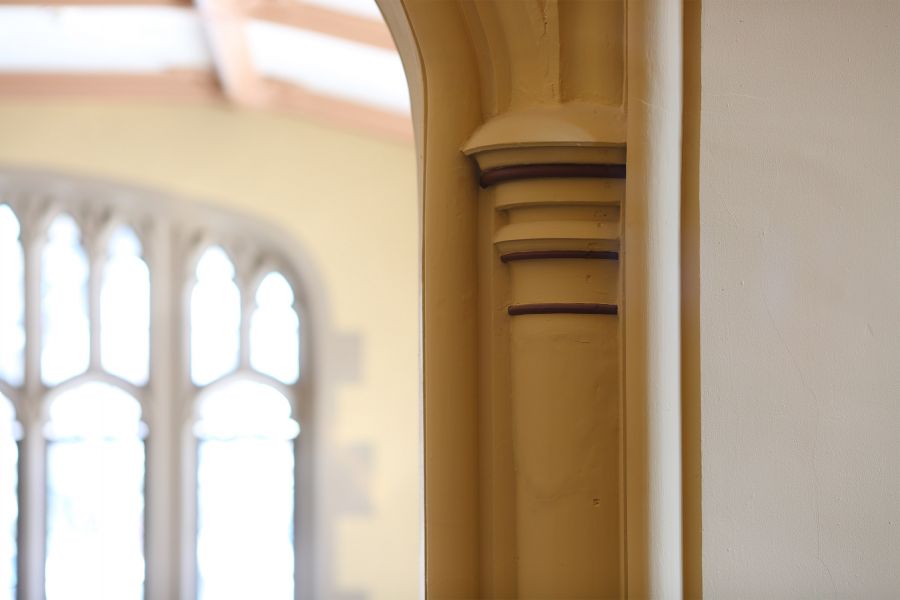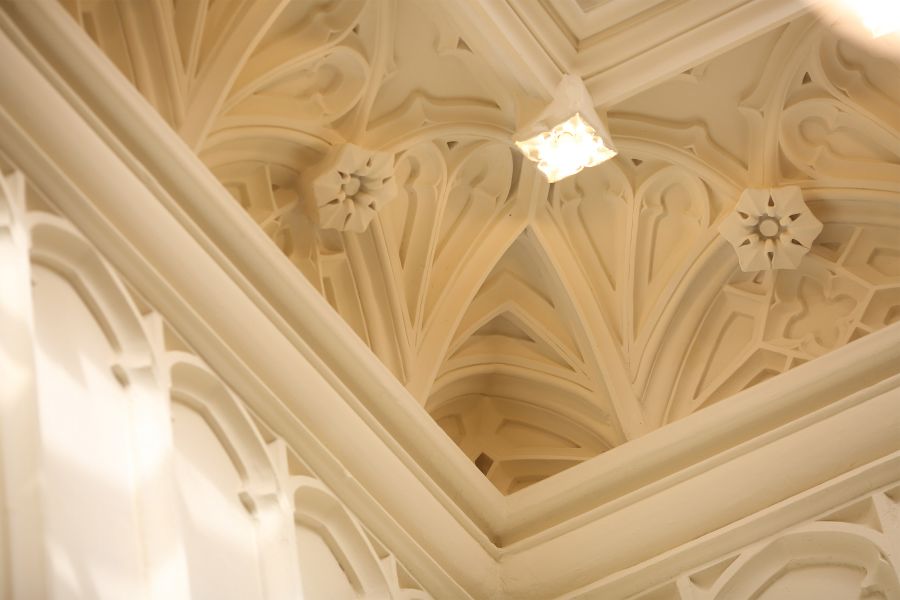 Brian S. Stevens, AIA
Associate

Brian has been with HMR since he graduated from Rensselaer Polytechnic Institute in 2002. After a semester studying in Rome, Italy, Brian graduated with honors and received his Bachelor of Architecture as well as a Bachelor of Science in Building Science. Between semesters while at Rensselaer, Brian worked as a carpenter to supplement his architectural education. At HMR, he has utilized his passion for historic rehabilitation, managing projects ranging from preservation to new construction. Brian is currently managing the Additions and Renovations to College Hall at Montclair State University. Recent projects include the Food Service Renovations at Simons Hall at the Institute for Advanced Study and the Renovation of 4 Mercer Street for Princeton University. In all of his work, he enjoys developing collaborative and enduring client relationships. Brian was promoted to Associate in 2018. He lives with his wife, Suzie, and three children in Hamilton, New Jersey.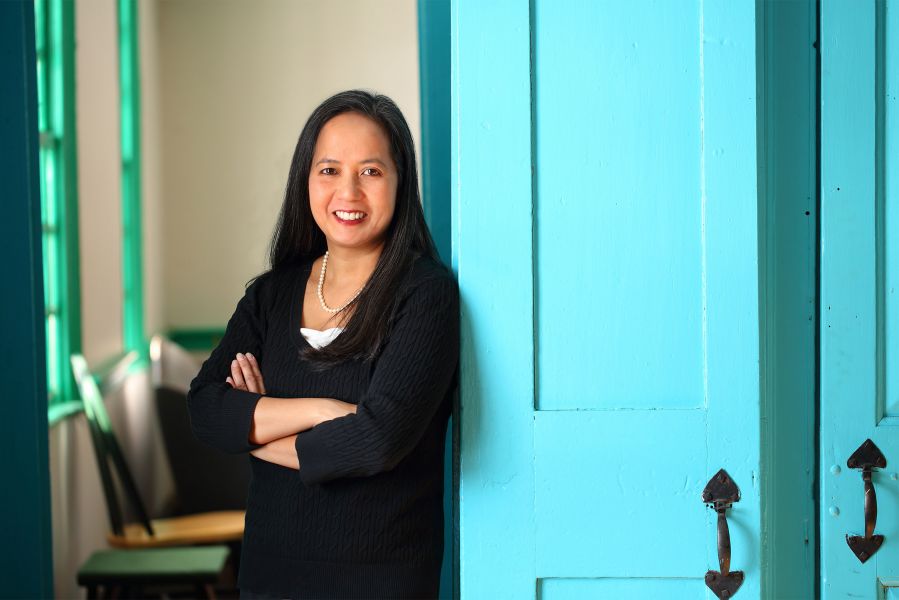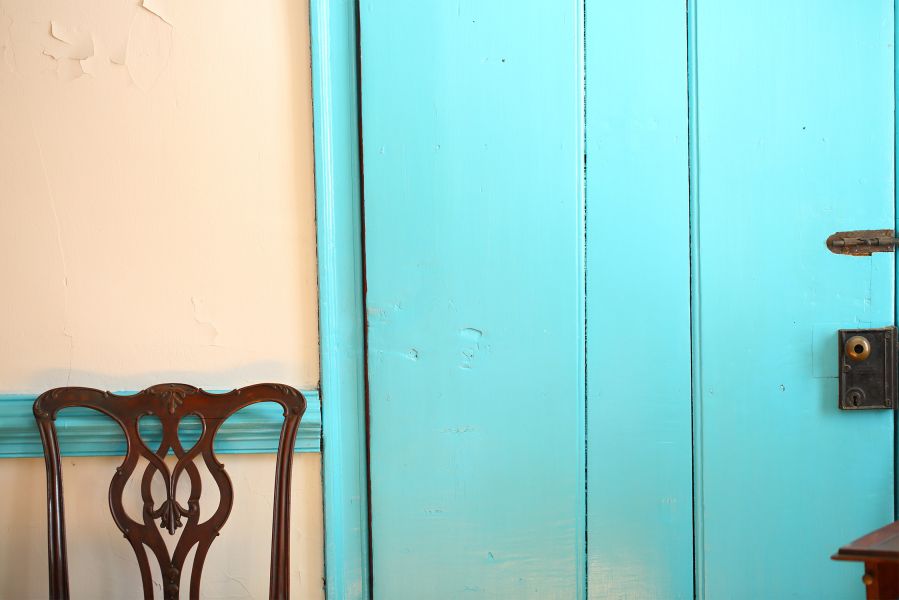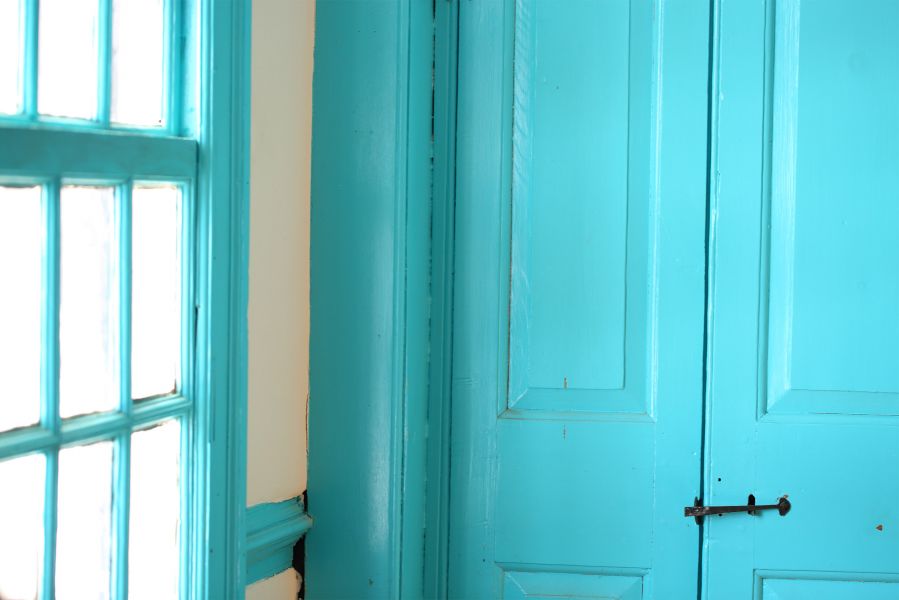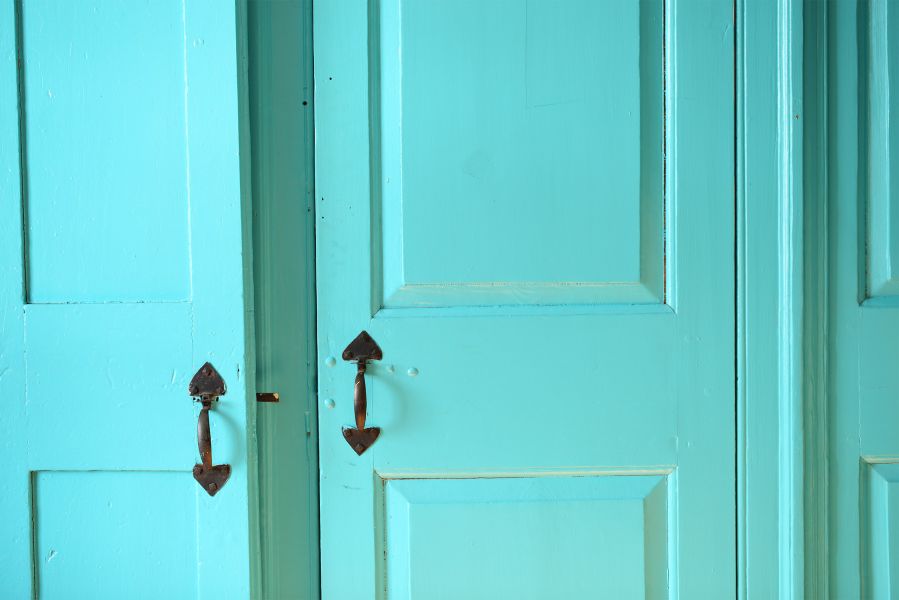 Lisa Olcsvary
Project Manager

Lisa graduated from Rhode Island School of Design with a Bachelor of Fine Arts in 1991, followed by a Bachelor of Architecture in 1992. While studying in Providence and later interning in Alexandria, Virginia, she developed an interest in adaptive use of historic properties. She spent two summers interning at the Art Commission and at the NYC Landmarks Preservation Commission. After graduation, she worked at Li/Saltzman Architects and Ford Farewell Mills Gatsch Architects, firms that both specialize in historic preservation. Lisa joined HMR Architects in 2005, where she is involved in preparation of Historic Structure Reports, Preservation Plans, construction documents, and construction administration. Lisa shares her love of music with her husband, Jerry and spends her free time coordinating Girl Scout events and Lego Robotics with her two daughters.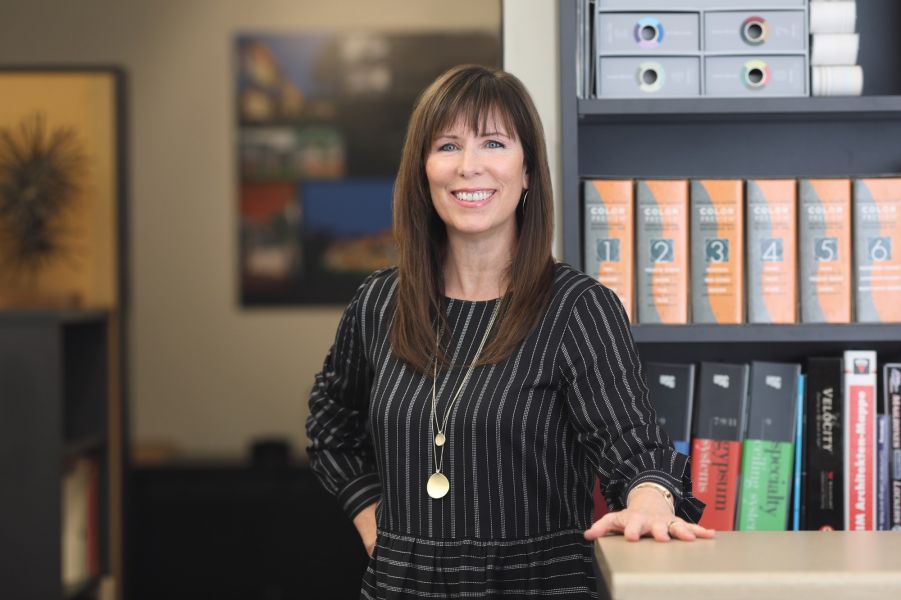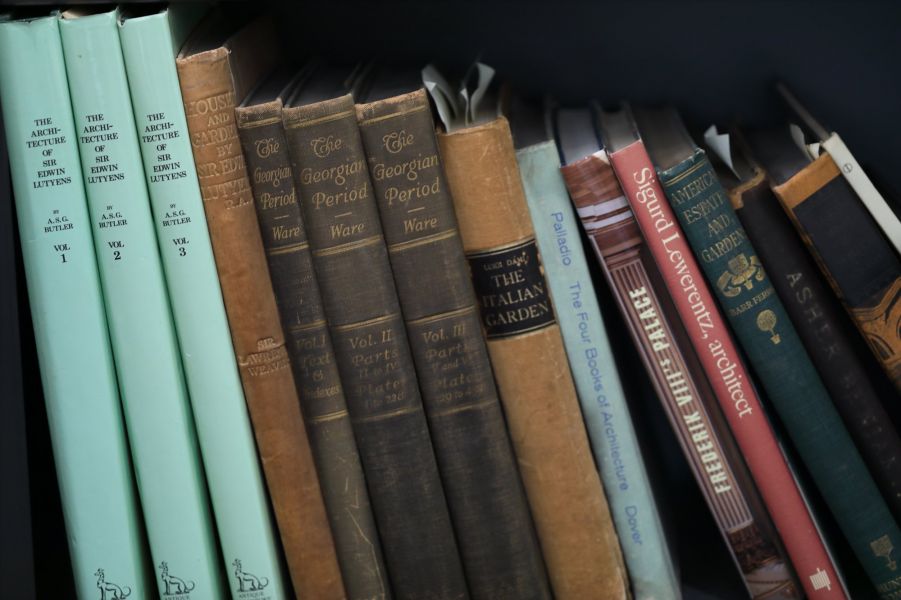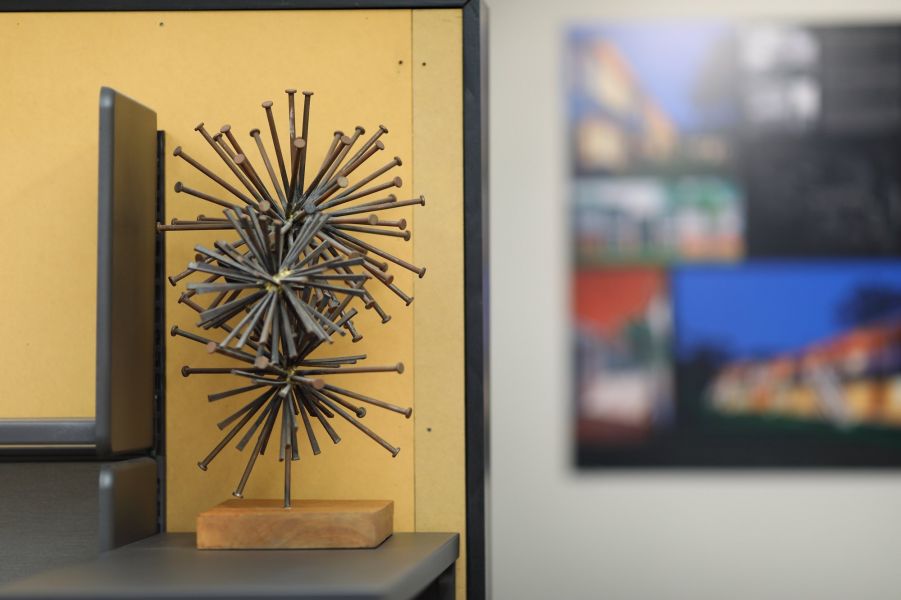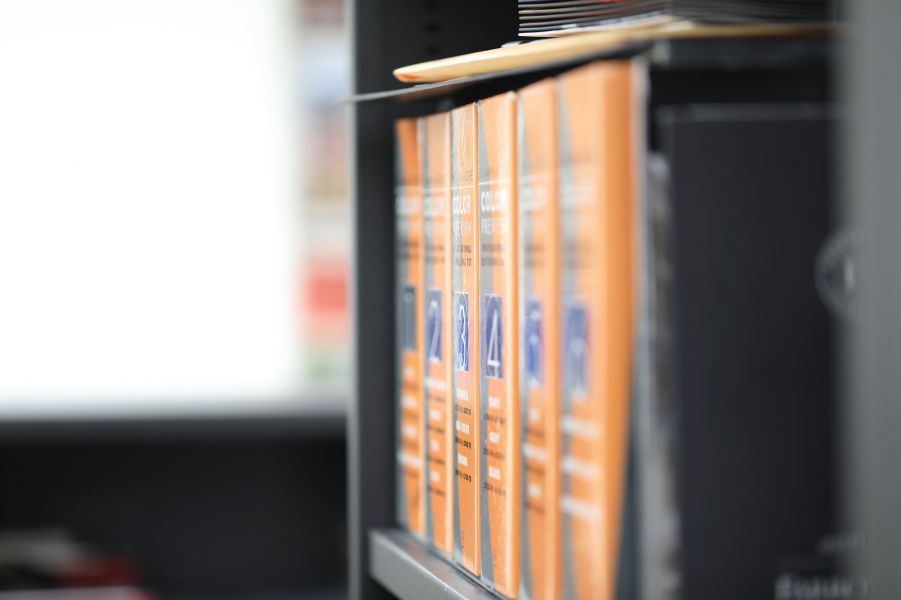 Carolyn Chaiko, AIA
Project Architect

Carolyn is a licensed architect with over 25 years of experience, including residential, historic preservation, and municipal. Having had the opportunity through her career to work on a wide variety of project sizes and types, Carolyn is adept at handling unique and unusual projects. Through her extensive career, she feels fortunate to have built long term relationships with her clients lasting over many years and multiple projects. At HMR, Carolyn serves as a designer and project manager. Recent work includes the restoration of the historic Krueger Scott Mansion and renovations at the Institute for Advanced Study.
Carolyn is active on the New Hope Historic Preservation Advisory Board (HARB). During her tenure, she helped write the Design Guidelines for the New Hope Historic District. Prior to her role on the HARB she was the recipient of a New Hope HARB award for excellence in Historic Preservation.
After completion of her Masters of Architecture, Carolyn spent the first ten years of her career at HMR Architects. Carolyn spent subsequent years working part time as a sole practitioner and consultant in order to focus on raising her children. With kids grown, she is thrilled to be a part of the HMR team again. Carolyn lives in Pennington with her husband and in her spare time enjoys yoga, gardening, and travel.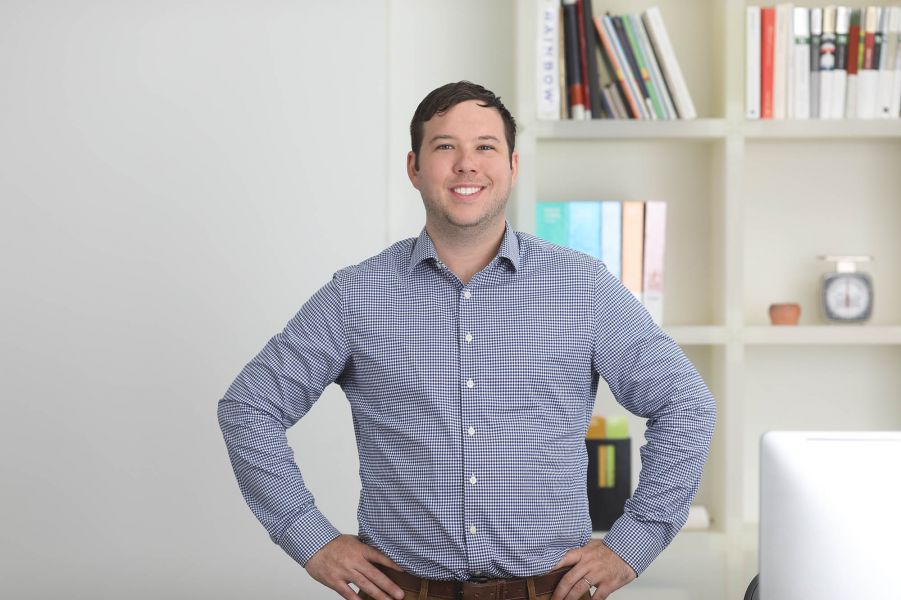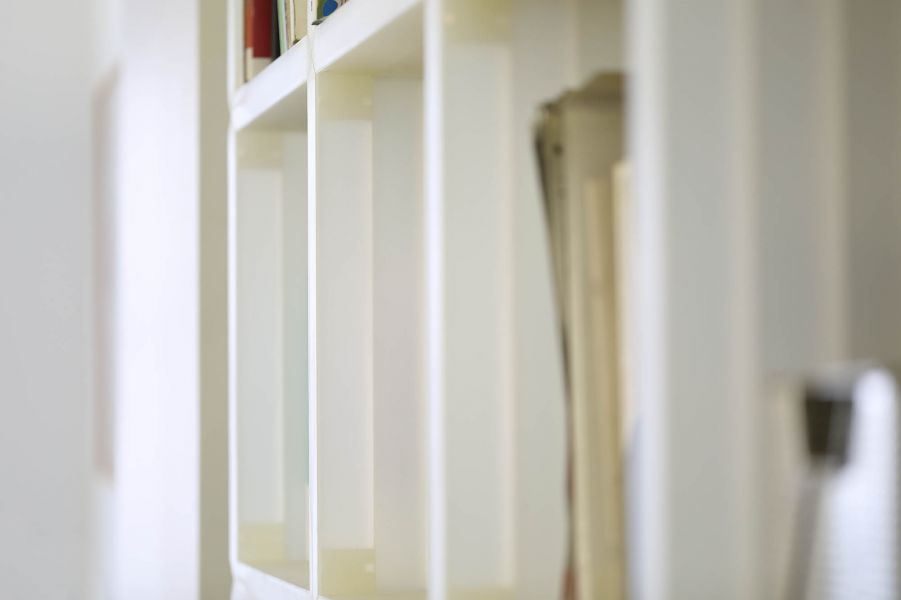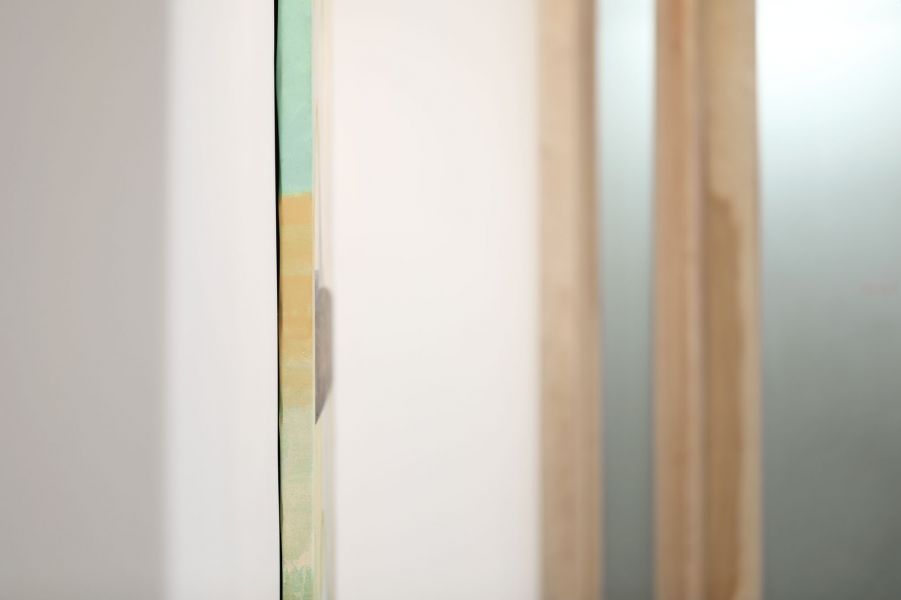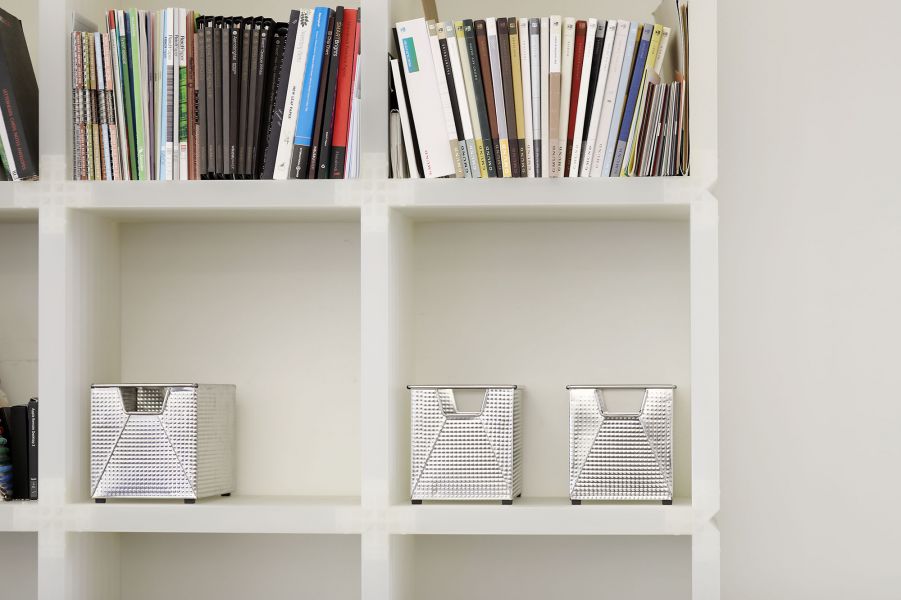 Thomas Sheridan, AIA
Project Architect

Thomas graduated from the Rhode Island School of Design with a Bachelor of Fine Arts in 2007, and a Bachelor of Architecture in 2008. The historic industrial architecture of the northeast sparked his interest in old buildings, which was further developed during a summer internship with the Historic American Buildings Survey. Since graduating Thomas has worked at Olson Kundig, Bialosky New York, and Jacobs Wyper Architects, on a variety of project types including new construction, adaptive use and historic restoration. While at Bialosky New York, he worked on the design and detailing of several Maya Lin Studio designed buildings including projects for Novartis and Smith College. Thomas joined HMR in the summer of 2019 and is involved with the preparation of conditions assessment surveys, construction documents, and construction administration for restoration and renovation projects. He is a member of the American Institute of Architects and the Association for Preservation Technology. Thomas lives in an old rowhouse in Philadelphia with his wife Sarah, son Ronan, daughter Scarlett and cat Adlai.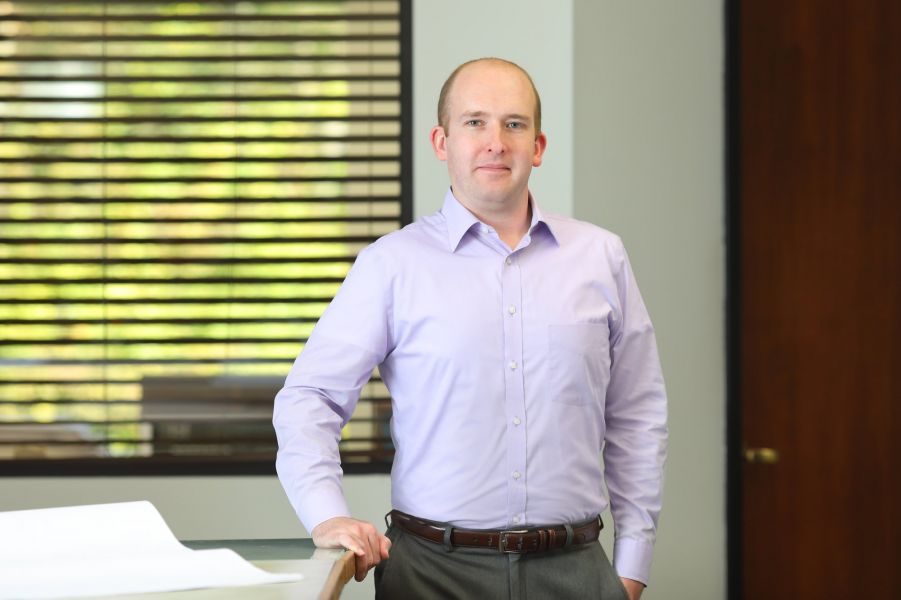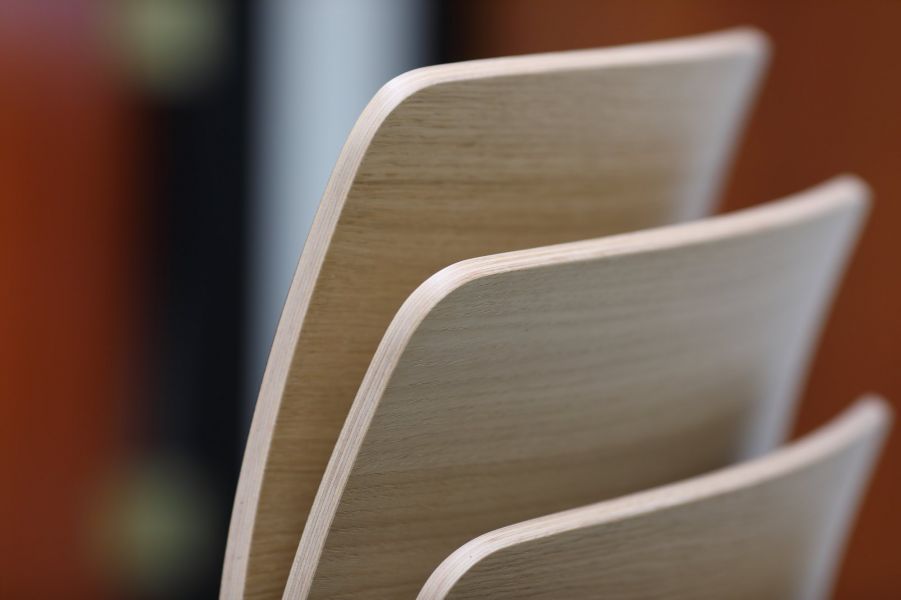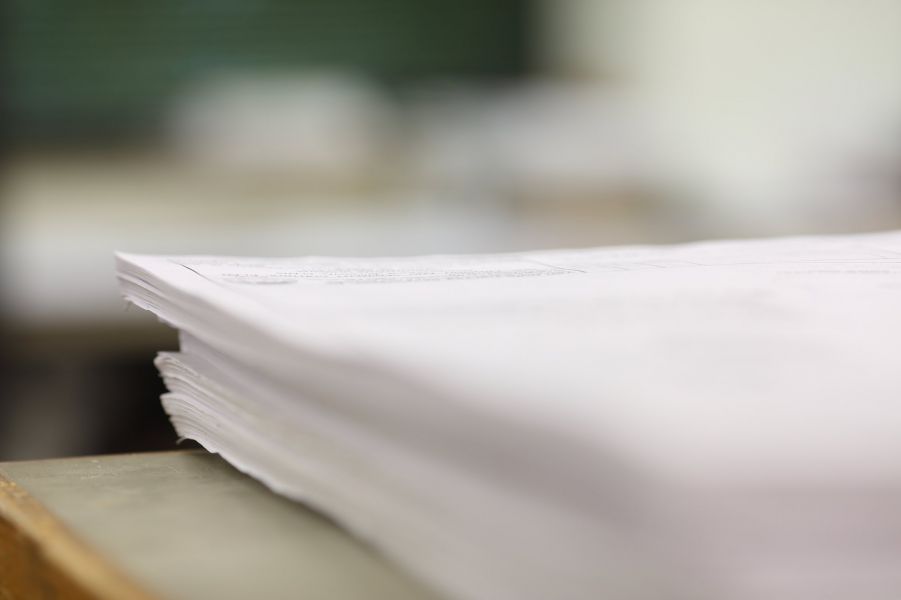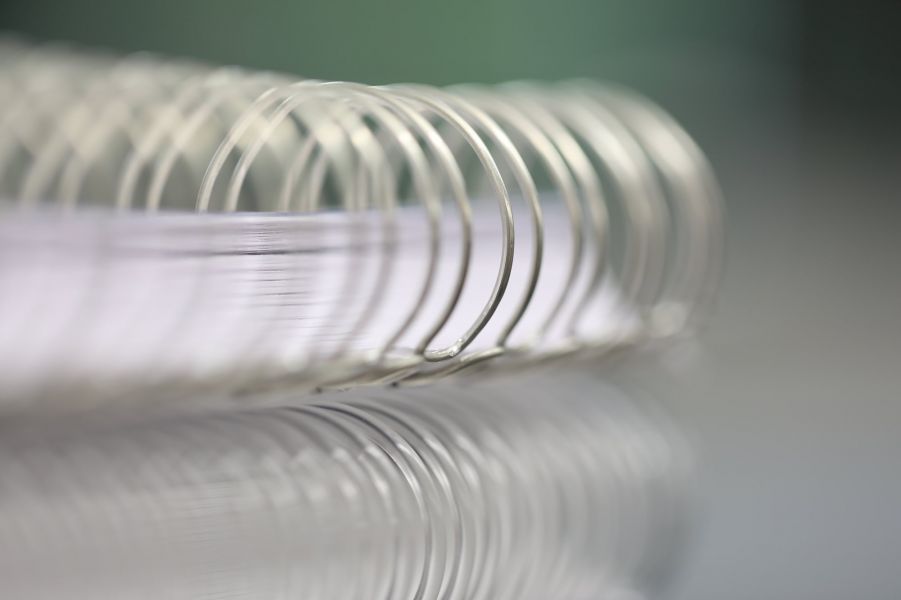 Samuel Loos
Historic Preservation Specialist

Sam received a Bachelor of Science in Historic Preservation and graduated with Academic Distinction from Southeast Missouri State University in 2013. He went on to receive a Master of Science in Historic Preservation and was awarded the Charles E. Peterson Award from the University of Pennsylvania in 2015. He then worked on restoration projects in New York City before joining HMR Architects in the summer of 2018. He is involved in preparing conditions assessments, Historic Structure Reports, construction documents, and construction administration. Sam's architectural interests include material conservation and historic building technology, especially brick and terra cotta. Sam is a conservationist at heart, both of architecture and nature, and loves spending time outdoors, most especially hiking.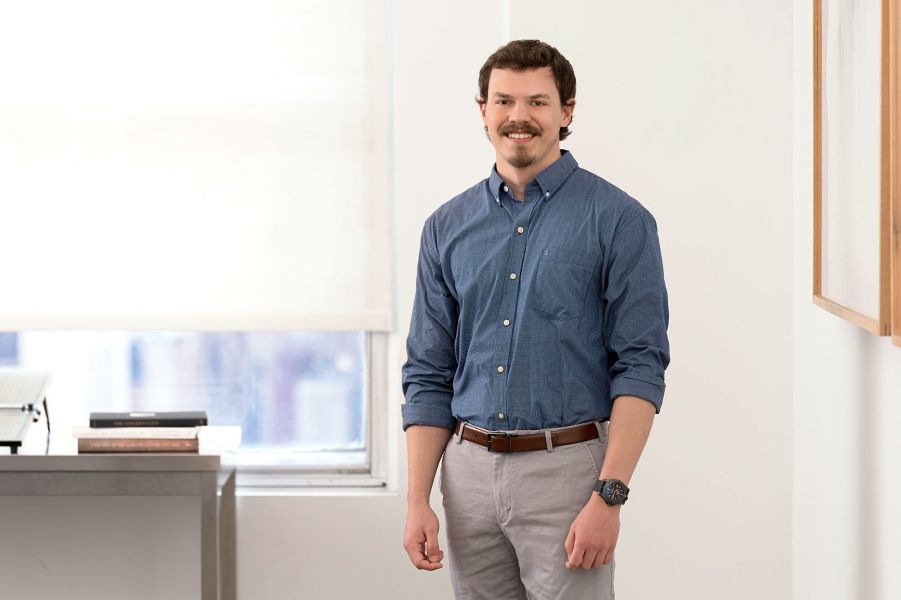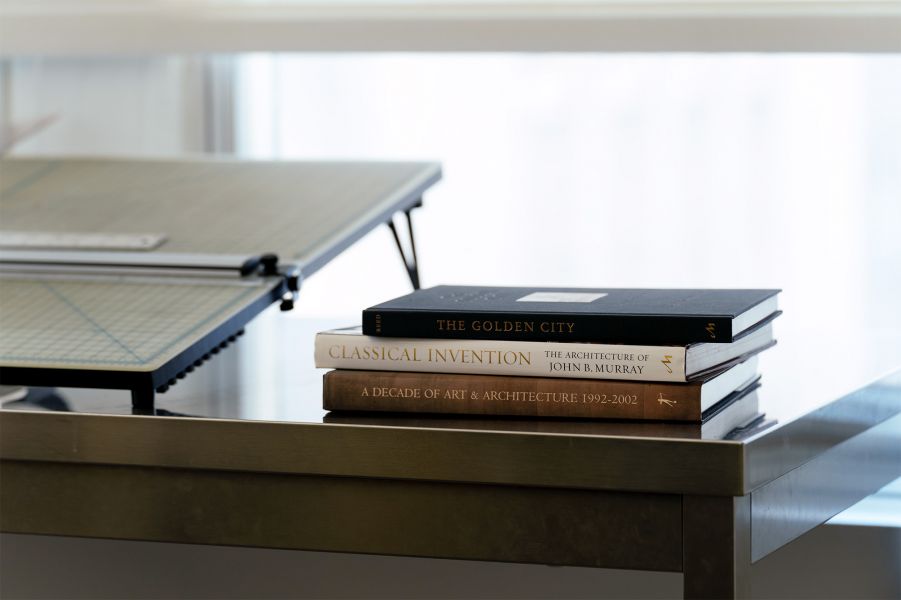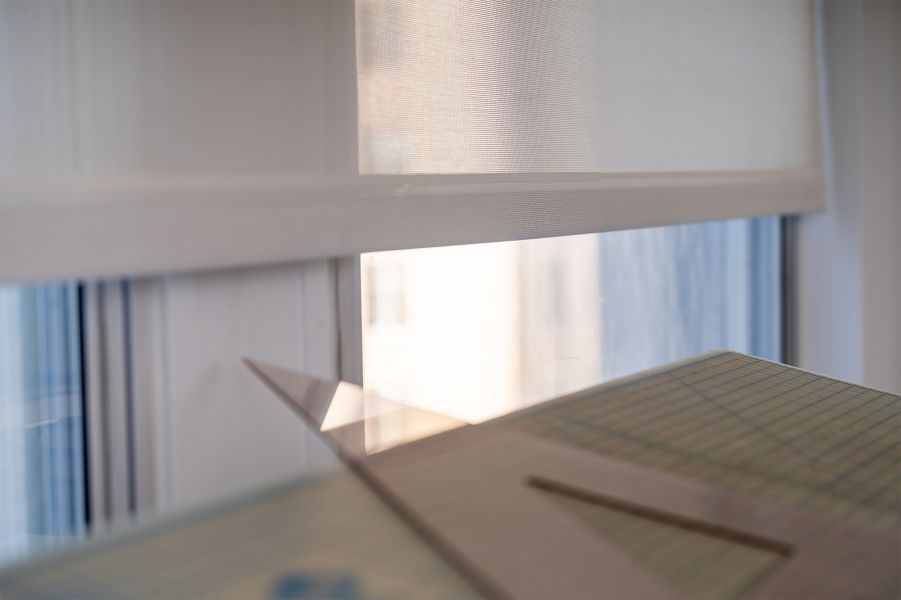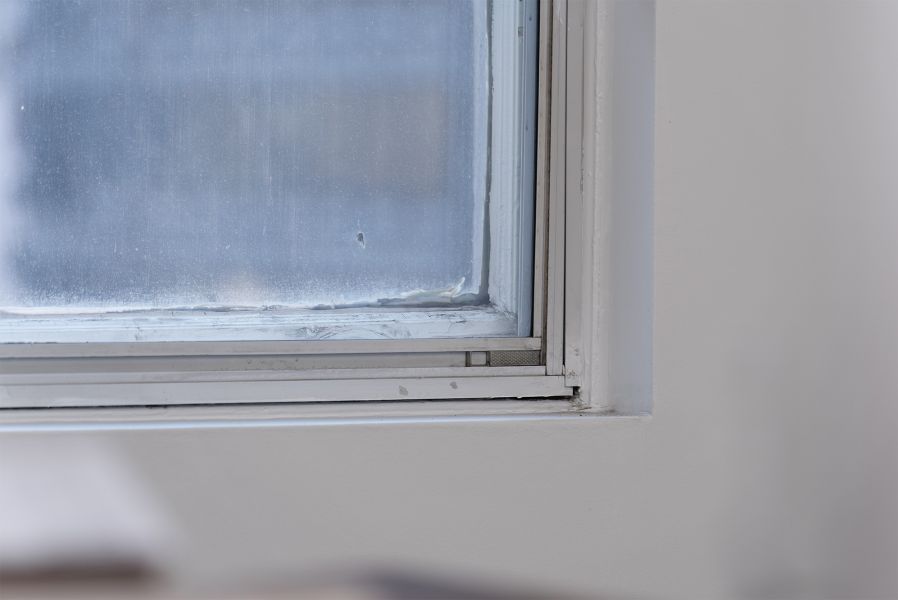 Austin Temporado
Architectural Staff

Austin joined HMR in the Fall of 2022. He received his Bachelor of Architecture after graduating Magna Cum Laude in 2020 from Marywood University in Scranton, Pennsylvania. While in school, Austin developed an appreciation for maintaining and preserving historic architecture for future generations, while studying abroad in Florence, Italy. Since joining HMR, he has been involved with preparing drawings throughout all stages of design, as well as surveying existing conditions. In his free time, Austin enjoys outdoor activities through all seasons, including hiking, snowboarding, and bouldering.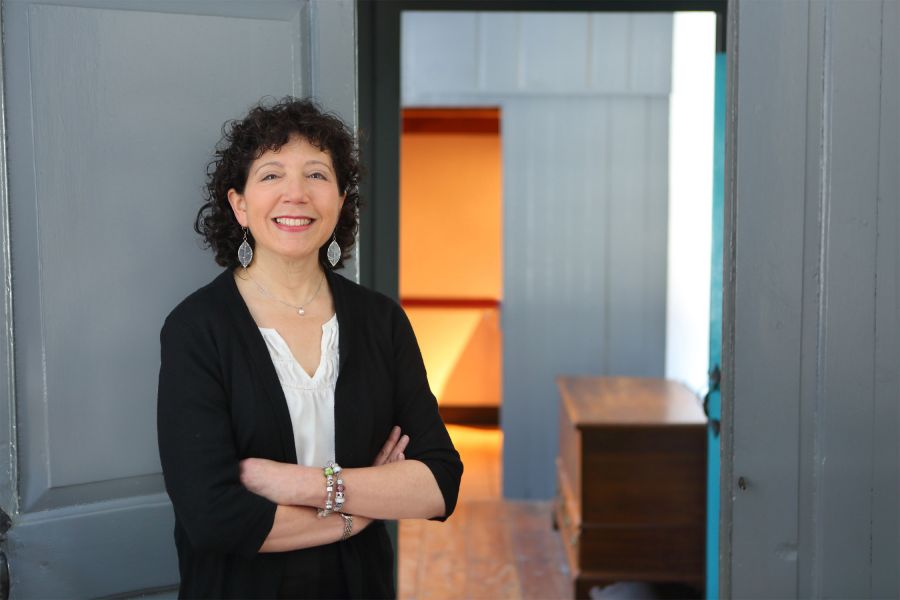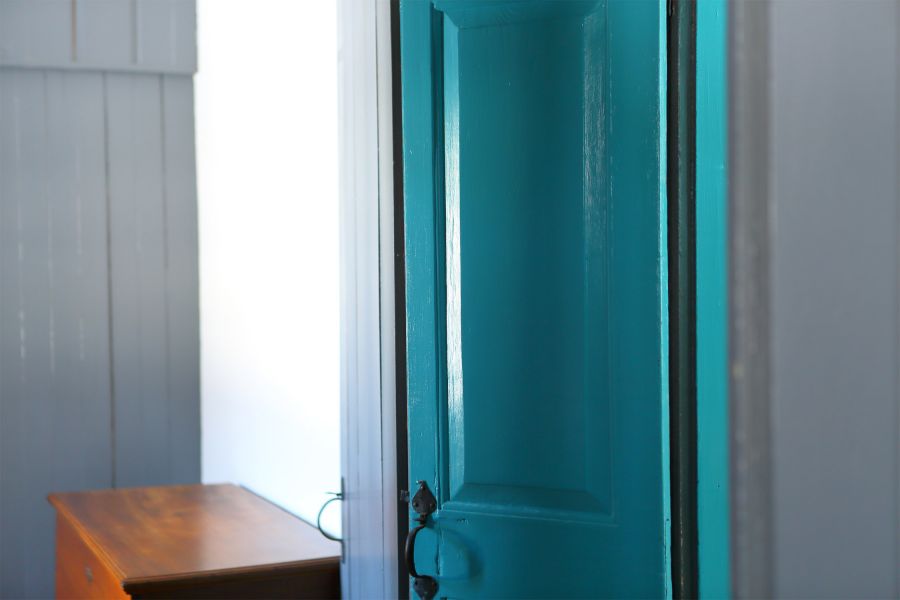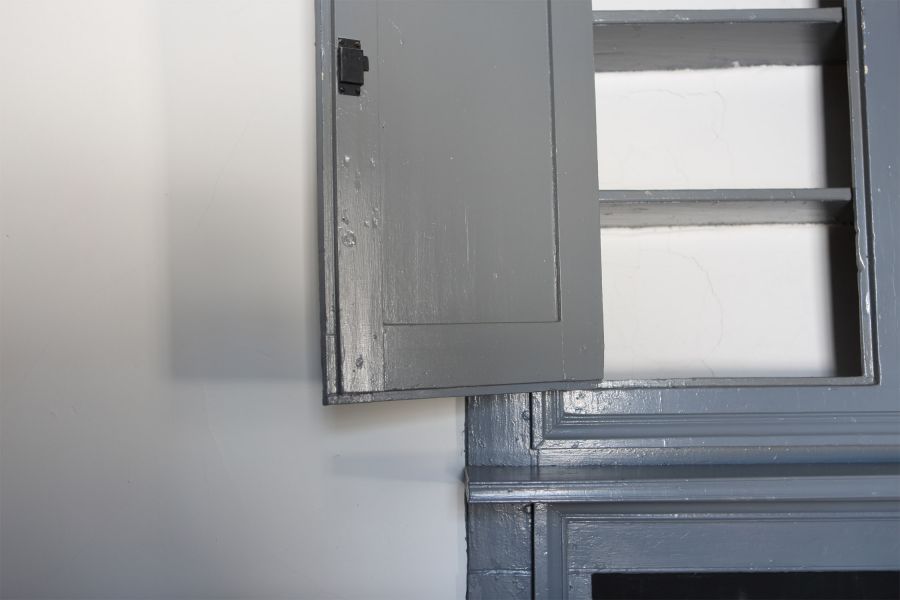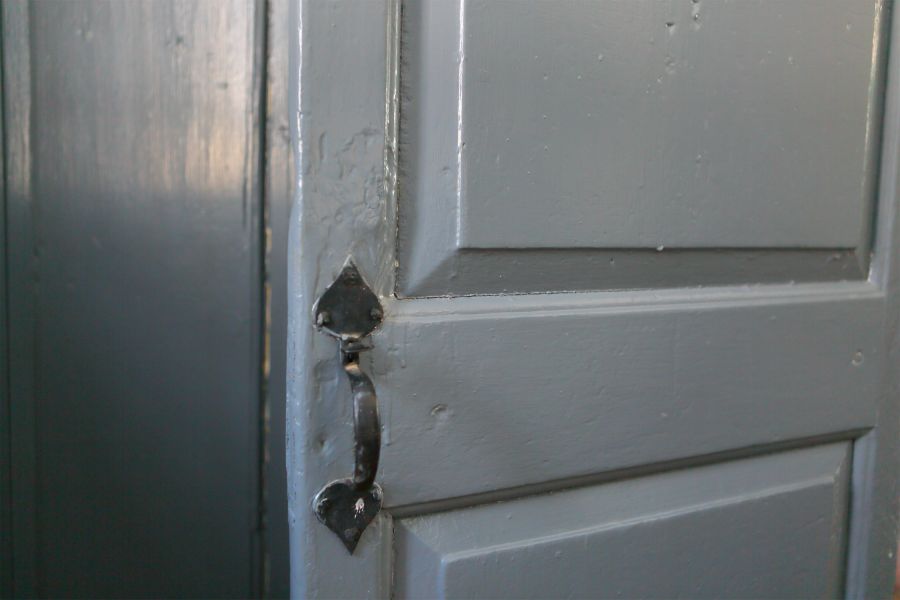 Suzanne Reiss
Business Manager

Suzanne joined HMR Architects in 1995 as the firm's Business Manager. She received her BA in Art History from Brown University in Providence, Rhode Island. Suzanne is responsible for the daily financial operations of HMR, including payroll, billing, and monthly and quarterly taxes. Additionally, she works closely with the firm's accountant, oversees IT procedures, and handles personnel. Prior to HMR, she worked at Michael Graves and Associates as Mr. Graves' personal assistant. When she is not working, Suzanne enjoys early morning trips to the gym, experimenting with new recipes, reading, and spending time with her two daughters, Leah and Rachel.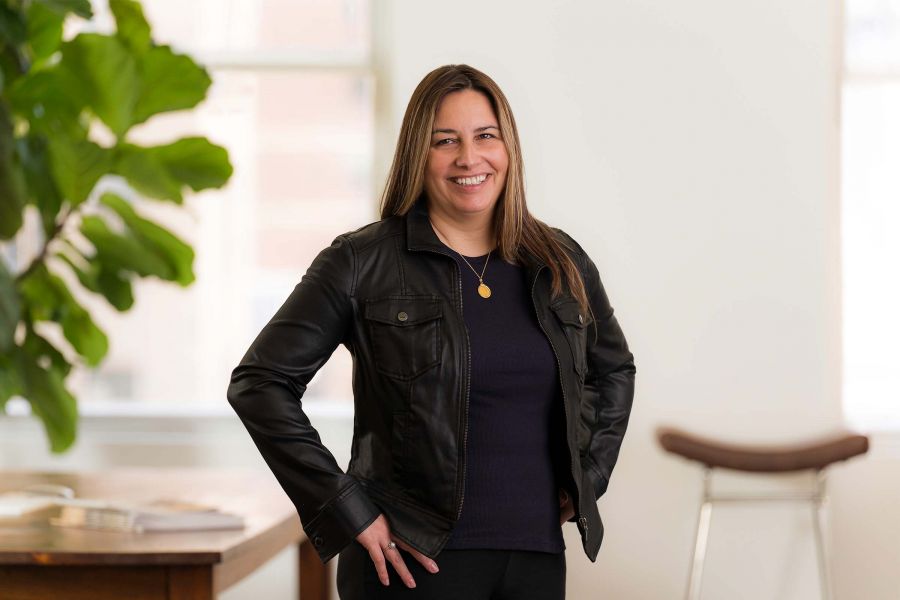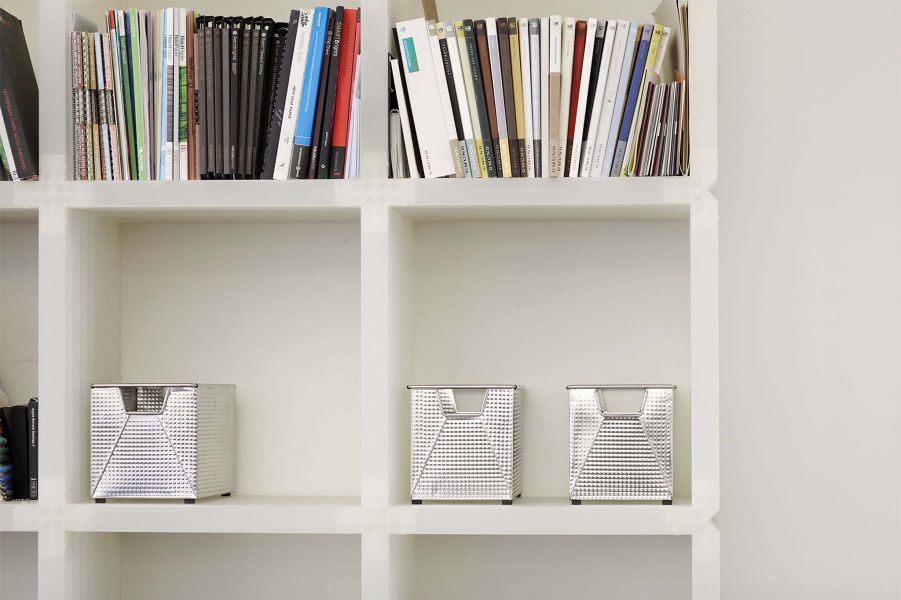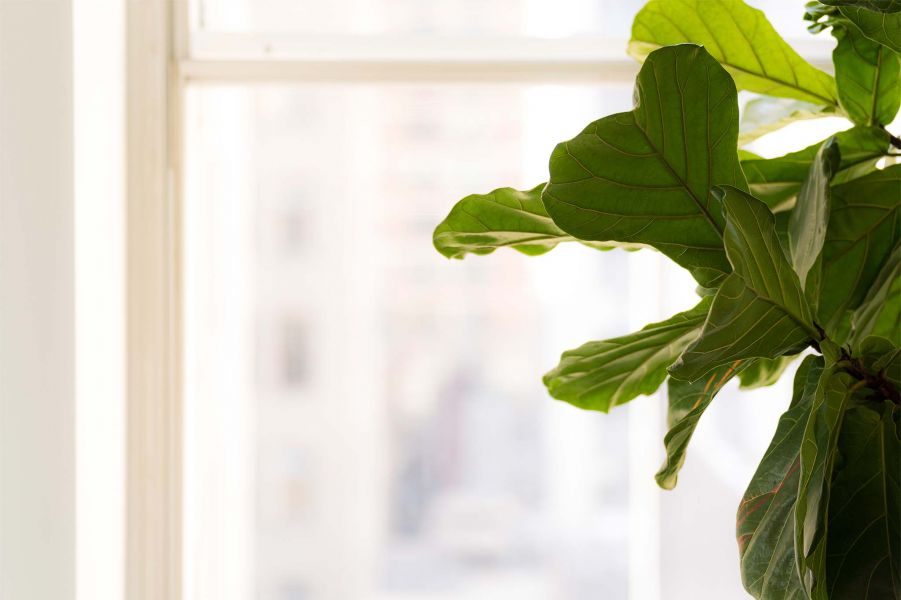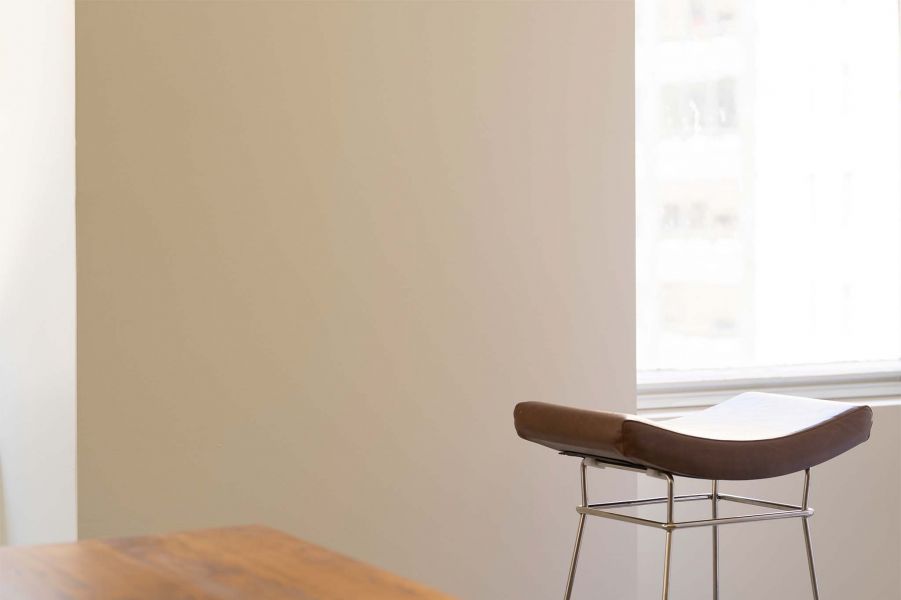 Tania Gomes
Graphic Designer / Administrative Assistant

Tania joined HMR Architects in February of 2022. She graduated from Montclair State University with her BFA in Graphic Design and is passionate about the creative process and all things design related. Born in northern Portugal, Tania attended high school and college in New Jersey. She then returned to Europe where she lived and worked in Budapest and Barcelona before settling back in New Jersey — though she misses the tapas from her neighborhood café! Before HMR, Tania was the lead graphic designer and production coordinator at Leigh Imaging in Princeton Junction. At HMR, her responsibilities include the design and layout of projects, promotional graphics, social media, and compiling project proposals. When she's not putting ideas into her sketchbook or working on a canvas, Tania enjoys the outdoors and is always up for a good mystery — be it in book or movie form!